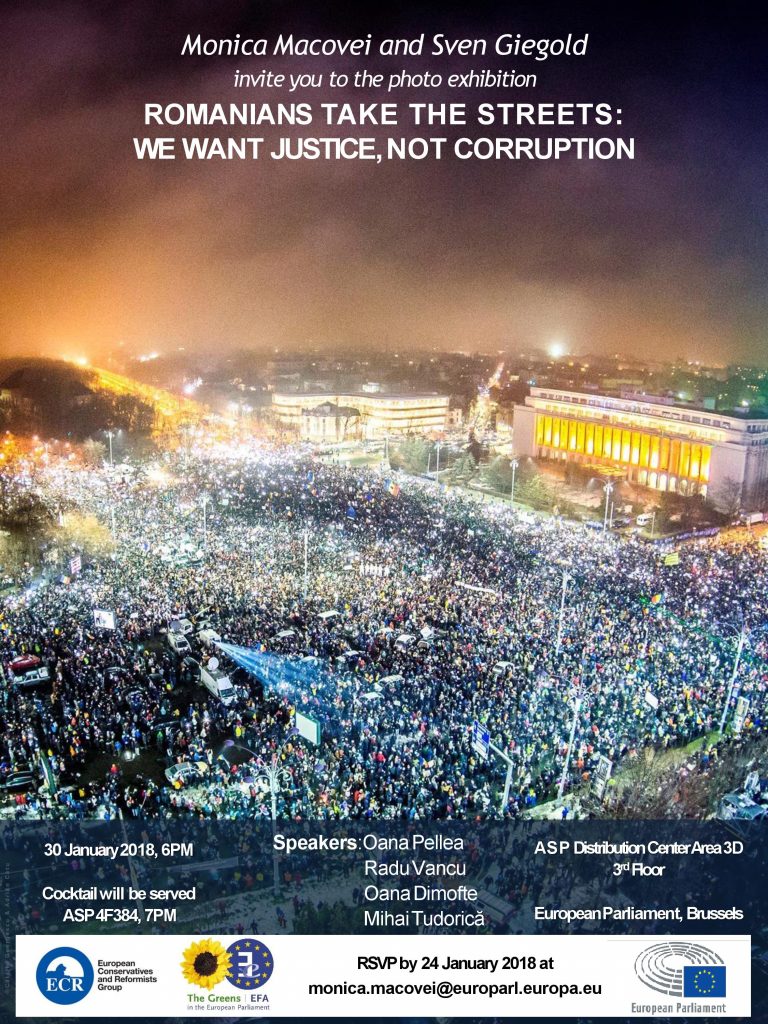 Dear friends,
I have the pleasure to invite you to the photo exhibition: Romanians take the streets: We want justice, not corruption, hosted together by MEP Monica Macovei (ECR) and myself (Greens).
The launching event will take place on 30 January 2018, at 6PM, in the ASP Distribution Center Area 3D, 3rd floor of the European Parliament.
The event will be followed by a cocktail in room 4F384, at 7 PM.
Speakers will include the famous Romanian actress Oana Pellea, poet Radu Vancu and civic activists Oana Dimofte and Mihai Tudorică.
Please confirm your attendance by 26 January 2018 at monica.macovei@europarl.europa.eu
Yours faithfully,
MEP Monica Macovei and MEP Sven Giegold